Horizon Research has a major new panel to research the views of Maori nationwide.
We're aiming to make sure Maori are heard, and have some influence.
We are responding to those who make big decisions affecting Maori treaty settlements, investments and policy issues. They've asked us to find out what Maori really think.
The panel is open to everyone of Maori ethnicity.
JOIN THE HORIZONPOLL MAORI PANEL
When you click here to register right now you'll also have an opportunity to complete the first HorizonPoll Maori Panel survey - and be heard immediately on issues like:
how you're being consulted by your iwi
if you've personally seen any of the benefits of treaty settlements and investments,
and what you'd most like the political parties to do right now for you and others.
To say thanks, you'll be in our quarterly draw for $1000 cash and a fabulous iPad Pro (more powerful than most laptops) worth $1100! Or you can take the lot in cash: $2100!
What's more - you get another entry in the draw for EVERY survey you complete!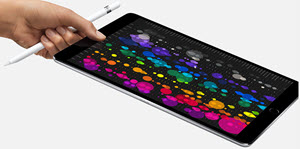 To join right now, please click here