New research reveals New Zealanders are experiencing fraud or theft from their bank accounts at the rate of 5,200 cases per week.
A Horizon Research study finds:
The equivalent of 274,000 adults saying they've had fraud or theft from a bank account during the past year (5,200 a week)
341,000 have had security issues (6,557 per week).
In addition, in relation to banking service, the survey finds:
397,000+ adults had transaction disputes in the past year – 7,600+ per week
234,000 experienced fee errors (4,500 per week), and
159,000 say changes were made to their accounts without authorisation - 3,057 per week.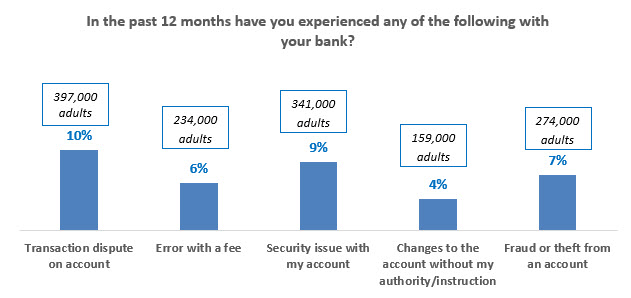 Transaction disputes on accounts is the most likely issue to have occurred.

This was an issue in 40% of disputes experienced by ANZ customers followed closely by 37% of Kiwibank customers.
Kiwibank customers indicated they have experienced several issues with their bank in the past 12 months.
42% claim to have had changes to their account without authority/instruction,
38% experienced error with a fee,
36% experienced fraud or theft from an account.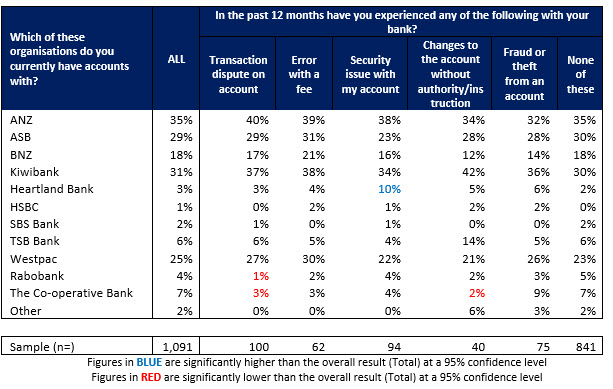 Horizon Research says the poor experiences with accounts are also directly impacting banks' Net Promoter Scores – the likelihood of their customers recommending them to others.
Overall the banks surveyed had a net promoter score of +2.
However, this falls to -40 among those who've experienced account changes made without authority, -18 when there has been a fee error, -5 when there has been fraud or theft.

Horizon says the research indicates banks are carrying a large burden of fraud, theft and security issues being experiences by New Zealanders.
It also indicates reported incidents of cybercrime may be very low compared with what bank customers say they are experiencing.
CERTNZ, which receives, tracks and provides advice on cyber incidents. It has reported the average number of incident reports per quarter is 2,227 with an average direct financial loss of $4 million. These figures are based on 8 quarters.
Horizon says its Banking Performance Monitor research will be probing for detail on the types of theft, fraud and security issues banks' customers are experiencing.
Results are from a survey of 1,091 respondents, representing the New Zealand population 18 years of age and over. At a 95% confidence level the maximum margin of error on the overall sample is ±3%.
For further information, please contact
Graeme Colman, Principal, Horizon Research, email gcolman@horizonresearch.co.nz, telephone +64 21 848 576.
Photo by jcomp Image by jcomp on Freepik