New Horizon Research finds New Zealand adult consumers on average belong to 4.2 of 19 reward/loyalty programmes measured and buy regularly from an average of 3.1 of the 12 major retail brands measured.
The average number of schemes adults are members of has risen from 3.1 in August 2016 and 3.6 in January 2017.
However,
32% of consumers (equivalent to around 1,023,667 New Zealanders) feel that retailers and loyalty programmes don't know what they really want to buy for what prices and when
12% feel they mostly know what they want, 40% feel they somewhat know, and
Only 3% of adults feel retailers and loyalty programmes definitely know what they really want.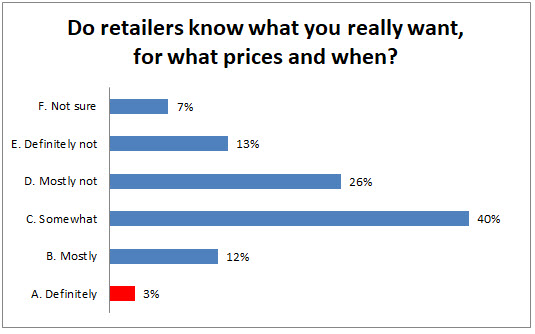 Among some of the country's largest loyalty schemes as few as 14% of their members feel as though their retailer either definitely, mostly or somewhat knows what they really want.
Who will respond if given what they really want:
However, 57% of consumers surveyed said they would likely or very likely use a service to tell retailers what they want to buy.
Respondents were asked: "If there was a service through which you could retailers and others exactly what offers you want – and you then actually received those offers from them. How likely would you be to use this service?"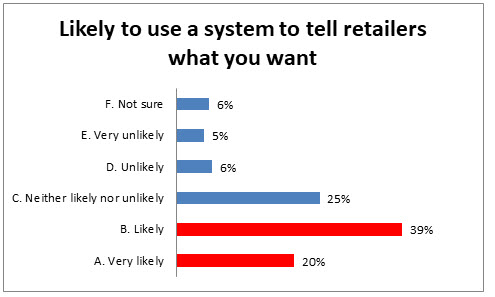 Horizon Research says up to 81% of one loyalty scheme's members say they'd use a service like this. It is also a scheme scoring just 14% among members when they are asked if they definitely, mostly or somewhat know what their members want.
Horizon and a sister company, AudienceAdvantage, are now offering new cloud-based technology which allows companies to survey loyalty scheme members, find what they want at what prices – and make them offers in real time. The service also calculates optimum gross profit margins and allows retailers to segment offers target each to those who say they want them.
Horizon says this avoids the need to offer one discount to large numbers in customer base when many will immediately settle for lesser or other types of offers.
Research results are from an 11-16 August, 2017 HorizonPoll nationwide survey of 1,272 people representing the New Zealand adult population. At a 95% confidence level the maximum margin of error is +/- 2.8%.
For further information, please contact
Graeme Colman, Principal, Horizon Research Limited, telephone +64 21 848 576, e-mail gcolman@horizonresearch.co.nz